Brass Teacher
Salisbury Area Music Co-operative (SAMC) is looking to recruit a Brass teacher, trombonist preferred but not essential.
This is a great opportunity for a dynamic teacher to join a group of over 20 music teachers who deliver lessons to schools in the Salisbury area.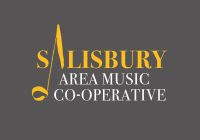 Employer
Salisbury Area Music Co-operative
Closing Date
1st March 2019
We are looking for a teacher of all brass instruments who can contribute towards the development of brass lessons and whole class teaching and someone who is confident in generating their own work.
Salisbury is a musically thriving city in south Wiltshire with strong provision both in schools and local ensembles.
Although SAMC is specifically looking for a brass specialist, we also welcome interest from teachers of other instruments.
How to Apply
If you would like to talk to us about the advantages of working within the Co-operative, please email salisburyareamusiccoop@gmail.com to arrange an informal chat with an SAMC Director.
This Job Vacancy has Closed
Browse all available jobs or sign up to receive job updates straight to your inbox.