Brass Teacher
£32 per hour
Teaching individuals and small groups in Primary and Secondary schools. 3 hours work at present but with capacity to grow. Bedford Music Co-operative has been in existence since Sept 2016, and is already establishing a reputation for commitment to instrumental tuition. BMC is a member of the local music Hub, which is working to create clear pathways for pupils to explore ensemble playing as well as offering exciting opportunities across the breadth of music education.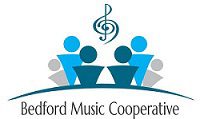 Employer
Self employed teacher member with Bedford Music Co-operative
Closing Date
8th February 2018
Bedford Music Co-operative was set up by the instrumental teachers who were made redundant, to protect the pupils' tuition and their own work.
It is growing fast, has a good reputation locally, and is a key partner in the Bedford Music Hub. There is a commitment to quality, opportunities for training and monitoring, and plenty of scope to initiate and create new work.
All teacher members are self-employed. The Co-operative acts as an umbrella admin organisation, collecting and holding the fees on behalf of the teacher members, who then claim monthly. It deals with parental and school enquiries, as lessons are mainly sold directly to parents, but some schools also buy in the service. BMC work closely with the local Music Service who deliver the whole class tuition, to ensure pathways are clear and well sign-posted.
This Job Vacancy has Closed
Browse all available jobs or sign up to receive job updates straight to your inbox.