Beginner Choir Conductor
Finchley Children's Music Group seeks an experienced and dynamic choral leader to direct the Beginner Choir, for young singers aged 5 to 7 years. We welcome applications from inspirational musicians regardless of gender, race, sexuality, disability, age and background, reflecting and representing the diversity of the North London community.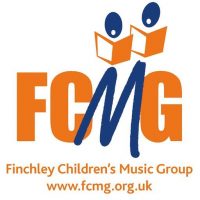 Employer
Finchley Children's Music Group (FCMG)
Closing Date
25th October 2021
For over 60 years, the Finchley Children's Music Group has been nurturing and developing young musical talent. FCMG comprises 4 choirs for singers aged between 5 and 19 years and welcomes over 200 choristers through its doors each week from across London and its neighbouring counties. Founded in 1958, with Benjamin Britten becoming President in 1963, FCMG has maintained its early commitment to commissioning new music for children's voices and providing an excellent choral training, whilst fostering a love of music and performance in young people.
FCMG's Beginner Choir is open to all singers in school years 1 and 2, before they progress to our Intermediate Choir (Training Choir), finally auditioning for our Senior and Chamber Choirs at 10 and 15 years, respectively. The successful candidate will have an enthusiasm for working with this young age group and will create a focused, yet engaging and friendly, rehearsal atmosphere in which our youngest singers will flourish, developing their vocal and musicianship skills, and building confidence in their singing. Many of our singers join FCMG at this early stage, and graduate through to our auditioned choirs, where they have the opportunity to perform with leading choirs and orchestras.
Rehearsals are held in north London on Sunday afternoons during term time (approx. 30 weeks a year), with additional concerts each term. The role is for a freelance, self-employed professional and will be contracted on a scheduled rate and paid monthly on invoice.
For more information about the choirs go to www.fcmg.org.uk.
How to Apply
For full details and the Role Description please email chair@fcmg.org.uk.
Applications will require an application form and CV with names of two referees, together with a covering letter explaining your suitability for the Role Description.
This Job Vacancy has Closed
Browse all available jobs or sign up to receive job updates straight to your inbox.