Assistant Head of Music Service – Vocal Specialist
£40,334 – £44,032 + SPA
Soulbury 5-8 +SPA points
Further to the retirement of our long service vocal lead, the role of Assistant Head of Service (Vocal Specialist) has become available with Wigan Music Service (GM Music Hub). We seek an outstanding vocal lead practitioner and manager to further develop our reputation for outstanding vocal provision both in and out of school.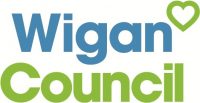 Employer
Wigan Council Music Service
Location
Wigan Music Serivce, Wigan, WN2 3RY
Contract Type
Full-Time Permanent
Closing Date
12th January 2020
We are seeking an experienced vocal lead with a graduate level qualification most likely in Music. The successful candidate will need to be an outstanding musician with relevant experience in choir/vocal group leadership. They will most likely have adequate keyboard playing skills to enable effective workshop/rehearsal leadership. Our ideal candidate will have excellent written and verbal communication skills and have a proven ability to influence, act decisively and problem solve autonomously.
Our new colleague will have a proven track record in delivering flagship music education projects and in organising and delivering training in and out of schools. An Awareness and understanding of Child Safeguarding, Equality and Diversity is essential. As lead officer for the Wigan Music Service Vocal Strategy, they will lead on all aspects of training and delivery for singing in Wigan schools. With the NPME, the National Curriculum for Music and the priorities of the Greater Manchester Music Hub in mind, they will develop a vocal strategy fit for purpose in 2020. Using their experience as a manager, organiser, musician and educator, they will place support for schools to develop the quality and frequency of children's singing at all Key Stages at the centre of their work.
By embracing a wide range of styles, genres and approaches, the post holder will contribute to the Music Service ensemble programme through the development of choirs and other vocal groups, inspiring widespread enthusiasm for singing as an out of school activity.
How to Apply
For an informal discussion please contact Dave Little (Head of Music Service) on 01942 776169 or email d.little@wigan.gov.uk
Applications should be made below via the Greater Manchester LA jobs portal.
This Job Vacancy has Closed
Browse all available jobs or sign up to receive job updates straight to your inbox.