Assistant Head of Croydon Music and Arts
£46,601 to £51,082
We need an Assistant Head of CMA to join our Senior Leadership Team. You will contribute to the development and management of our programmes as well as teaching in schools and centres. We require a specialist able to lead music, dance or drama and teach more than one art form for younger age groups.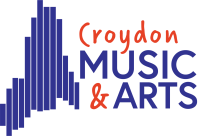 Employer
Croydon Music and Arts
Contract Type
Full-Time Permanent
Closing Date
20th May 2022
Croydon Music and Arts takes an active role in the cultural life of Croydon. Our young musicians and artists will play a major role during Croydon's London Borough of Culture 2023 celebrations. If you have the skills to motivate and inspire young musicians and artists to understand the role they can play in celebrating Croydon's diversity, we are keen to hear from you.