Area Manager
£42,720 to £46,635
per annum
37 hours per week
Permanent contract
Norfolk Music Service acts as the lead organisation for Norfolk Music Education Hub: a partnership of over 60 organisations, coming together to provide the best possible music education for the children and young people of Norfolk. The Music Service needs to continue to facilitate high quality teaching and learning and demonstrate excellent value for money whilst improving upon the breadth of offer and forging lasting relationships with schools, partners and stakeholders.
In order that the Music Service can provide the most appropriate types of musical opportunities throughout the county, it is important that we have a detailed and insightful knowledge into the area's demographic. All of our localities have very different needs, varying engagement strategies and wide-ranging musical aspirations and experiences.
The Music Service has adopted a locality-based approach and, as a result, needs to implement a number of strategies to engage with these diverse communities. We have a large team of committed and talented Instrumental Music Teachers and, as Area Manager, you will have direct responsibility for overseeing and supporting some of this team. You will play a large part in the operational running of the service as an integral member of the senior management team to take the Service to the next phase in our development.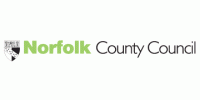 Employer
Norfolk County Council
Contract Type
Full-Time Permanent
Closing Date
21st July 2021
Under the direction of the Head of Music Service the main duties of the post will include:
• Maintaining and developing a cohesive, strategic overview of your geographical area ensuring quality music provision in relation to local need
• Contributing to the leadership, management and operational running of the Music Service as a whole
• Supporting schools by informing the overall strategic offer and nurturing networks to build and improve upon current buy-back levels
• Managing a team of peripatetic tutors, deploying them throughout the locality and maintaining an overarching view of activity
• Retaining a proportion of direct contact teaching time in order to inform and maintain the high standards of teaching and learning across the county
• Fully engaging with the Norfolk Music Hub and contributing to the development of the Hub offer at a local level through partner liaison and raising the Hub's profile in schools
To be shortlisted for interview your application will clearly evidence:
• Substantial current music education experience in school settings
• A proven track record of developing and implementing strategies to raise the standards of teaching and learning
• Expertise in effectively managing and motivating teams to achieve substantial service improvements
• Experience of line managing teams of staff including setting targets and managing performance
• Clear knowledge and understanding of current music education issues
• Knowledge of the new National Curriculum in Music and how Music Education Hubs contribute to the overall national music education picture
To arrange an informal discussion about any aspect of this post please contact Alison Bell, Head of Music Service on alison.bell@norfolk.gov.uk.
All our office-based roles are currently working from home as part of our Smarter Working plans and to support the health and safety of all our colleagues. We anticipate that working remotely will be a key feature of this role and when offices re-open your office base will be Professional Development Centre, Norwich. Our technology platform and equipment are first class, enabling you to connect and collaborate remotely. We ask that you have in place good Broadband connectivity.
This Job Vacancy has Closed
Browse all available jobs or sign up to receive job updates straight to your inbox.