Administrator (Orchestras & events)
£27,000 – £31,764
Wandsworth Schools Music seek an Orchestra & Events Administrator with experience of high level orchestral and ensemble playing to support our expanding number of ensembles and events.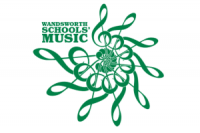 Employer
Wandsworth Schools Music
Location
Wandsworth, London
Contract Type
Fixed-Term Contract
Closing Date
8th February 2019
Would you like to work with an outstanding and supportive team of passionate musicians and educators?
Wandsworth Schools' Music Service is one of London's leading music education providers. We are passionate about delivering high quality and aspirational musical opportunities. Through our team of c.150 professional staff, we ensure that Wandsworth's children and young people have access to an exceptional range of opportunities to learn musical instruments; sing; perform in ensembles and choirs; and progress to new levels of musical excellence.
As orchestra & Events Administrator you will support the day to day running of all borough ensembles at the Wandsworth Music Academy, including acting as orchestral assistant and librarian.
You will lead on the administration of all aspects of the annual diary of events which includes performances at the Royal Festival Hall, London Jazz Festival, Wimbledon Tennis and Foreign concert tours.
You will also act as a key link between pupils, parents and the music service, providing office-based administrative support and music-specific support to the team as required.
This position would be well suited to someone with experience of administration in an arts/ music education/ orchestral establishment or has a strong musical background and enjoys working with children and young people. You will have;
•Previous experience of administration in an arts/ music education/ orchestral establishment
•Experience of handling financial transactions in a Local Authority or small business setting
•A high level of musical proficiency as a practising musician, including the use of Sibelius notation software
•Experience of maintaining precise and up to date records, paying due care and attention to the protection of personal data
•Knowledge and understanding of Music Hub core and extension roles as outlined in the National Plan for Music Education
•The ability to work proactively and with acute attention to detail and musical integrity
•Outstanding communication skills and the enthusiasm, initiative and motivation to help us achieve the highest musical standards
This is a fixed term contract until 31st March 2020 that requires flexible working and a willingness to work some extended days and weekends to accommodate service needs – this will include Saturdays and/ or Wednesday evenings at the Wandsworth Music Academy, attendance at major events or concerts and accompanying music service ensembles on foreign tours and residential courses.
How to Apply
This is a fixed term contract until 31st March 2020.
This Job Vacancy has Closed
Browse all available jobs or sign up to receive job updates straight to your inbox.