Administrator
£25,000 pro rata
0.4 FTE (16 hours per week)
Due to the promotion of our current Administrator, York Music Hub is looking for a new Administrator who is passionate about music education and possesses excellent administrative, organisational and communication skills to join us from 1st June 2022 or soon after.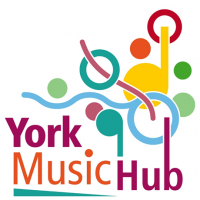 Contract Type
Part-Time Permanent
Closing Date
26th April 2022
Probation: 6 months
Ideal start date for the role is 1st June 2022 but we will be flexible for the right candidate. The role is office-based on Mondays (The Centre @ Burnholme, Tang Hall Explore, Mossdale Avenue, York YO31 0HA) and home-based the rest of the time.
About York Music Hub
York Music Hub (YMH) was established to provide and sustain musical diversity and excellence and to enhance the education, life experience and self-confidence of children and young people in York through music making. We are funded by the Department for Education and managed by the Arts Council England (ACE). YMH is part of a national network of music education hubs working with more than a million children and young people. Our grant from the Arts Council is conditional upon the delivery of the National Plan for Music Education which was established so that children from all backgrounds and every part of England should have the opportunity to learn a musical instrument, to make music with others, to learn to sing, and to have the opportunity to progress to the next level of excellence if they wish to.
Our priorities through our commissioning and in-house delivery model are:
Engagement: To involve more children and young people in making and enjoying music
Quality: To raise standards and improve the quality of music making in the city and to maintain a high level of safeguarding
Performance: To provide more opportunities for performance to showcase talent and reach a wider audience
Support: To develop a more widely understood package of support for schools and other providers in the city
Branding: To increase awareness of the Hub and its role in promoting music education in the city
Planning: To gather and use data more effectively to improve needs analysis and inform planning
How to Apply
To download the recruitment pack and application form, please visit our website.
Application deadline: 18:00 on Tuesday 26 April 2022.
This Job Vacancy has Closed
Browse all available jobs or sign up to receive job updates straight to your inbox.