Administrative Assistant
Kent Music is a significant provider of music education in Kent and the lead partner of the Music Education Hub for the county.
Kent Music is looking for an efficient and organised Administrative Assistant to provide support for Kent Music's County Ensembles and annual Summer School and to administer the music library.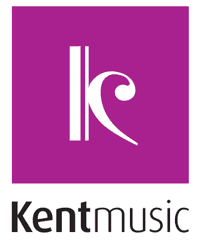 Contract Type
Part-Time Permanent
Closing Date
1st February 2017
Main Duties
Provide administrative support to the County Ensembles Department in consultation with the County Ensembles
and Summer School Coordinator. This includes preparation for concerts, registering students and aiding with the student database.
Provide an effective music library service sourcing music for county ensemble courses and the annual summer school from the Kent Music library as directed, ensure music is prepared and available prior to the start of courses and rehearsals returning it to source in a timely manner, monitor the condition of library master copies and undertake repairs as and when required and maintain the music library inventory database.
Maintain the music library storage space in an orderly fashion giving ease of access for other team members whilst ensuring a safe working environment.
Any work as requested by your line manager.
Person Specification
(a) Essential requirements
English and Maths GCSE minimum Grade C or equivalent
Well organised and able to prioritise a complex workload
Friendly, polite and professional
Reliable and pays attention to detail and accuracy
Excellent oral and written communication skills
Expertise in the use of Microsoft Office programmes and the internet
Able to work collaboratively with colleagues who have a range of roles across the organisation
Able to undertake light manual work in relation to transportation of music from the library
Experience of working in a customer orientated environment able to deal with challenging queries
Desirable requirements
Experience as a musician and an interest in music
Knowledge of issues relating to copyright and performing rights
Other Information
You will be based at our Kent Music's offices in Maidstone and required to travel locally to access the library and occasionally further afield within Kent. You will be expected to have access to a car and possess a full driving license which is insured for business use. If aged 25 or over, Kent Music will make a pool car available on a bookable system.
Kent Music uses Paritor Ensemble Tuition Management System of which training will be provided.
You will require a Disclosure and Barring Service Certificate (DBS) in order to carry out this role.
How to Apply
For a job description and application form please contact Alison Haigh ahaigh@kent-music.com. The closing date for applications is 5.00pm on Wednesday 1st February 2017. CVs will not be accepted and applicants that do not use the application form will be disregarded.
This Job Vacancy has Closed
Browse all available jobs or sign up to receive job updates straight to your inbox.