1/2 Ensemble Instructors
£17,208- £27,216 per annum
pro rata
The posts are on the unqualified teachers pay spine and is a 30 week contract for 3.5 hours a week, working on a saturday morning at Harrgate Music Centre. We require an experienced conductor, able to work across a range of styles and ensembles.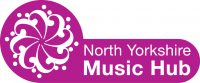 Employer
North Yorkshire County Council
Location
Harogate Music Centre, Harrogate/North Yorkshire
Contract Type
Part-Time Permanent
Closing Date
28th April 2019
The successful applicants will become part of a thriving and vibrant music centre and be able to direct a student level Jazz or Wind Orchestra. The post is contracted for 30 Saturdays per academic year from 9:00 until 12:30 each Saturday with overtime payments for all extra time for concerts or other events. A good working knowledge of all the instruments involved in a wind or jazz band is essential as well as the appropriate repertoire. The applicant needs to be confident with Music Theory and able to write out or transcribe/transpose parts into other keys or for different instruments if required.
Ability to work well with young people and establish a good working rapport is also very important as well as working as part of the team of Music Staff who work at the Music Centre.
The successful applicant will be hard-working and enthusiastic with the energy required to enable the band to grow musically and numerically, showing progress through the year.
This Job Vacancy has Closed
Browse all available jobs or sign up to receive job updates straight to your inbox.