Music Jobs
Music education job vacancies from across the UK
£27,000 to £30,000 per annum
depending on experience
This is a key role within a small, incredibly busy team in a rapidly developing membership organisation. We are looking for a motivated and enthusiastic person with experience in leading on communications and marketing strategies, and with a commitment to the development and delivery of Music Education for children and young people.
HERTFORDSHIRE MUSIC SERVICE
Conductor of local Youth Orchestra based in Hitchin
Primavolta Mobile Music Tuition is the biggest specialist mobile music school in the UK. Celebrating 11 years as a family run business in 2017. We offer students music lessons in the comfort of their own homes across all areas of the United Kingdom. Quality tutors sought to join the expanding team.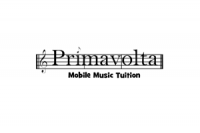 BEAT is looking for an inspirational conductor for Barnet Youth Orchestra. The successful candidate needs to be an outstanding musician with experience of working in a youth orchestra setting with young people.
Inner London Teachers' Pay
or hourly-rate (£20-£32)
Due to the continuing success of our 'Music'sCool' Programme in primary schools (which includes whole-class singing, recorder, ukulele, violin and drumming), we are seeking classroom music specialists with a wide experience of teaching primary or secondary class music to join our team.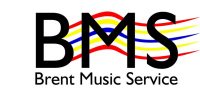 BMS is seeking to appoint a dynamic, experienced and well-motivated tutor to cover absence until at least October and possibly beyond in Brent primary schools, teaching in small groups.