Music Jobs
Music education job vacancies from across the UK
£17.55 to £24.61
per hour
Short Description:
Hertfordshire Music Service
Lead Partner of the Hertfordshire Music Hub
Vacancies for Upper and Lower Strings
Vacancies for General Woodwind
As part of Children's Services, Hertfordshire Music Service offers first class musical opportunities to thousands of young people in the county. We are an award winning service, recognised for our innovative and successful approach to holistic music education.
Progression up the pay scale is through successful annual Performance Management.
Substantial posts are available either on a salaried or hourly paid contract.
We have a large and ongoing whole class teaching programme in primary schools and we encourage all new teachers to include this in their work.
If you are applying for whole class teaching you need to support your application with a video of your work either online or DVD. Applicants for all other posts are also encouraged to support their application in this way.
If you do not hear from us by 4pm on Monday 27th February this means that you have not been shortlisted for interview.
Hertfordshire Music Services uses safe recruitment practices for all posts.
£17,891 - £19,939
pro-rata, per annum
The Oxfordshire County Music Service employs approximately 60 (full-time or part-time) peripatetic music teachers who provide a variety of musical opportunities to people of all ages, across the whole county, involving all styles of music, during the school day, after school, at weekends and during the school holidays. The Administration Team consists of 10 full-time or part-time staff that provide support for all activities and who provide the links between pupils, parents/carers, teachers, managers, schools and many others in the local communities, nationally and beyond.
MPS/Unqualified Scale + TLR2a
For April or September 2017, the Enfield Music Service (EMS) is seeking an inspirational musician and educationalist to lead the teaching and learning of string instruments across the London Borough of Enfield. N.B. possibility of permanent contract at a later date.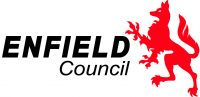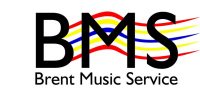 £24.56 phr
plus 12% hol. pay (£27.50 ph)
Conductor of Wolverhampton Youth Orchestra
Wolverhampton Music Service seeks applications for the post of 'Conductor of Wolverhampton Youth Orchestra' from September 2017, and is looking for applicants with the following qualities to fulfil this exciting position:
• Experienced musician and conductor
• Dynamic educator with the ability to lead, inspire and gain the trust of our young musicians
• Vision and commitment to provide the highest quality musical experiences and opportunities for the young musicians of Wolverhampton
• Enthusiastic team player
• Long term commitment to the post of Youth Orchestra conductor and the development of Wolverhampton Music Service and Music Education Hub