Young & Serious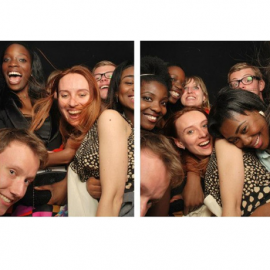 Young & Serious offers motivated young people aged 18 to 25 unique insights and experience within the music industry, with the chance to attend industry events, talks and workshops, work with exciting national & international artists and programme and deliver music activity.
This free programme kickstarts with a residential weekender, where you will meet people working across all areas of the music industry. This will be followed by regular meetings and online activity, through which you will plan your own projects to take place during the EFG London Jazz Festival 2017, gaining an Arts Award qualification.
The Young & Serious team will
–    Take part in workshops, talks and panel discussions with industry professionals
–    Attend a free residential weekend in London
–    Get free access to gigs and events
–    Gain experience of how a leading live music producer & promoter runs
–    Work with the other top young producers in the U.K.
–    Develop organisational and communication skills
–    Gain an Arts Award qualification
–    Receive mentoring and support
WHO WE'RE LOOKING FOR 
We are looking for applicants who are committed, hardworking and passionate about music. We want to work with people who can get the most out of this programme, who may have exciting ideas for music projects that Serious can support them in delivering, or specific interests within the industry.
This national programme is free, and open to anyone aged 18 to 25 living in the UK. If you are from outside of London, some travel will be required for the residential weekend and meetings and events, but depending on your financial circumstances we may be able to provide bursaries for travel or other prohibitive costs.
We are looking for young people who:
–    Are aged 18 to 25 and living in the UK
–    Have a keen interest in music and the arts
–    Want to develop arts administration skills
–    Have a particular area of interest within the music industry (Production, Communications, Fundraising, Learning & Participation, Film-making, Digital etc. – please specify in your cover letter)
–    Are committed, driven and enthusiastic
–    Are able to commit to all the dates below
We are also committed to equal representation within our organisation, so would welcome applications from people of all sectors of the community.
We will not discriminate against applicants on the grounds of gender, marital status, race, colour, nationality, ethnic background, national origin, religion or disability and wish to be completely representative.
DATES
Applications close: Monday 6 March 2017
First meeting: 20 April
Intro day & Serious Space festival: 20 May
Residential Weekend: Friday 16 – Sunday 18 June
Over the Summer and Autumn there will be monthly meetings to plan activity.
EFG London Jazz Festival: 10 – 19 November
Attend this event
To apply please send a CV and covering letter to learning@serious.org.uk explaining why you'd like to get involved, including the skills you can bring to Y&S, your particular areas of interest and what you want to get out of being a member. These should be no more than 2 sides of A4.
This event has passed
Browse all upcoming events or sign up to receive our monthly email update featuring our latest news and events.