Young Conductor Day (for 14 – 18 year olds)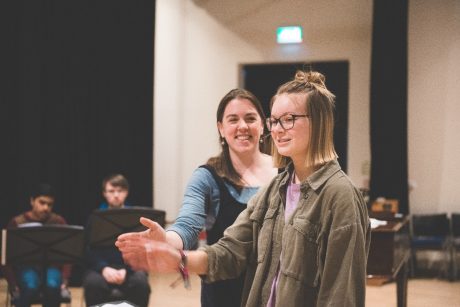 This online training day, led by Lucy Hollins, is a fantastic opportunity for young musicians (aged between 14 and 18 years old) to learn about the foundations of musical leadership.
We will focus on conducting technique and beat patterns as well as how to teach songs and lead rounds efficiently, and how to direct a variety of simple songs in different meters, styles and languages. No previous conducting experience is necessary, but the day is also suitable for those who already have some experience in leading singing and would like to develop their conducting and musical skills.
There will be four sessions during the day, all held on Zoom.
This event has passed
Browse all upcoming events or sign up to receive our monthly email update featuring our latest news and events.