Working for a Music Education Hub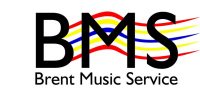 Interested in finding out more about working for a successful inner London Music Hub? Come along to a practical training session run by experienced senior teachers from Brent Music Service. The session will provide opportunities for learning, networking and information about future employment.
Who is this aimed at?
Primary teachers, secondary teachers, current music students/recent graduates with an interest in working for a Music Service in the Primary Phase
Teachers currently training for QTS
Instrumental/vocal teachers/musicians interested in working for BMS teaching individuals or small groups
Secondary teachers who may be doing primary school outreach
Instrumental/vocal teachers interested in gaining experience teaching whole class music
Content Covered
Whole Class Ensemble techniques
Teaching methods and approaches used by BMS
Instrumental teaching through the voice and body
Ideas and resources for small group teaching
Working in partnership with class teachers
Assessment strategies
Leading whole class music and movement activities in EYFS and KS1
Introduction to the BMS "Music'sCool" syllabus
Opportunity to practise skills, increase knowledge of repertoire and resources and receive feedback from experienced teachers
Tips for making a good job application
Working for a MEH – Digital Flyer
About Brent Music Service
Brent Music Service (BMS) is the lead partner in Brent Music Education Hub and is part of Brent Council. We pride ourselves on offering a quality service to schools and pupils and strive to deliver a wide variety of musical opportunities for all children in Brent.
Instrumental and Vocal Teaching
BMS has a team of around 70 teachers delivering small group and individual instrumental and vocal tuition to over 2,000 pupils in Brent schools. Lessons are half an hour in length and small group lessons are usually with four pupils of a similar standard.
BMS Ensembles
BMS runs 19 borough ensembles including orchestras, choirs, bands and rock bands from junior to advanced levels. These groups perform regularly in this country and abroad and take part in projects with outside organisations such as the RPO.
Events and Projects
BMS organises many innovative events, collaborative projects and performance opportunities which contribute to the musical development and performance experiences of pupils.  We also work closely with a number of partner organisations such as the RPO, OAE, BBC, RAF and ENO.
Whole Class Primary: WCET (WOPPS)
Brent Music Service offers Whole Class Ensemble Tuition to primary schools on the following instruments: pocket trumpet, violin, fife/flute, clarinet and ukulele.
Whole Class Primary: "Music'sCool"
Brent Music Service provides curriculum music teaching in over 30 primary schools in Brent, reaching over 8,500 children using a syllabus devised and developed by us. This "Music'sCool" syllabus allows for flexibility in terms of teaching material allowing teachers to select musical material suitable for each school. The programme places singing at its heart and gives every child the opportunity to learn several instruments including the recorder, ukulele, tamboo bamboo, African drums and samba.
"Music'sCool" is a progressive programme where skills and knowledge are developed year on year, with Year 6 pupils emerging as competent well-rounded musicians. We use aspects of the Kodaly method in order to facilitate this progression and consistency.
The instrumental teaching in the school links up with the "Music'sCool" teaching as it allows our teachers to identify children who are ready to go on to learning an instrument in small groups. Our "Music'sCool" teachers often also teach instrumental lessons and/or ensembles as part of their timetable in each school. This makes for a varied and rewarding teaching timetable and less travel, as our teachers usually spend a whole day in each school.
This event has passed
Browse all upcoming events or sign up to receive our monthly email update featuring our latest news and events.