Workforce Development Programme 2021-22: Six Dimensions of Leadership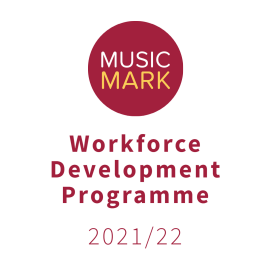 This course is now fully booked. A new series of workshops is open for bookings, running from November 2021 to July 2022.

L

eadership makes a significant difference in any organisation, either positively or negatively.
The 6 Dimensions of Leadership is a virtual professional development programme aimed at emerging leaders within Music Services and Music Hubs. The programme comprises of 6 modules, with each module consisting of two 3-hour online workshops.  Each module and workshop has been specifically designed around developing an inquiry-approach into effective organisational leadership. Attend a session at any time or sign up to all six.
The programme is led by Andy Hind, from Enhancing Learning, run by Music Mark and supported by Arts Council England.
Participants on The 6 Dimensions of Leadership programme will engage in a carefully designed professional learning community (PLC) and will explore aspects of leadership in a learning organisation. The role of leader, at every level of an organisation, has changed beyond recognition with the focus now being on capacity building and continual improvement.   The role has changed from one of maintenance to authentic leadership and individuals are expected to step-up to this role.
The 6 Dimensions of Leadership programme focuses on building a deep understanding about leadership and seeks to support delegates in developing the essential competencies, behaviours and attitudes required to successfully lead a team/organisation.  It will explore the 6 minds of intelligent leadership and how to embed these within an individual's leadership approaches
The 6 Dimensions of Leadership programme will support individuals in developing a deeper understanding about:
Differences between leadership and management
Knowing the purpose – Understanding the 'why' of leadership
Essential qualities, characteristics and behaviours of an inspiring leader
A leader's impact on continual improvement and capacity building
Moving from workgroups to teams
Creating a culture for success
How leaders influence service outcomes


---
The 6 dimensions of leadership has been designed around six key leadership themes, each essential in the role of a developing leader:
Module One – Develop Self (2 x 3 hour virtual workshops)
15th & 24th September 2021 – 9am – 12 noon

What is a leader's 'True North'? Module one explores self-leadership and the 3 roles of a designated leader, within any organisation. For a leader to be as effective as possible, within their role, they must have the balance right between these 3 roles. This session will introduce a definite set of essential principles for successful leadership and will support delegates in developing self-awareness around these principles.
Module Two – Developing wellbeing and positive mental health for all (2 x 3 hour virtual workshops)
21st October & 4th November 2021 – 9am – 12 noon
This module has been specifically designed to support Leaders in how they lead and manage wellbeing and positive mental health within their organisation.  The session aims to give designated leaders a deeper understanding of the more common mental health issues and how they can recognise and support colleagues who may be experiencing these in their own lives.  During this module, participants will explore practical methods and a range of practical tools for promoting positive wellbeing within their organisation and how they can seek to build professional resilience, both for themselves, as leaders, and for their colleagues,
Module Three – Understanding and developing others (2 x 3 hour virtual workshops)
30th November & 7th December 2021 – 9am – 12 noon
The word 'leader' implies 'followers' and the module will begin to explore how a leader can influence others towards greater things. Module three considers how a leader ensures every member of the team is continually looking to improve and looks to introduce a range of professional processes for capacity building.
Module Four – Looking to redesign (2 x 3 hour virtual workshops)
6th & 14th January 2022 – 9am – 12 noon
The most effective organisations are those that operate as learning organisations. Module four explores how a leader establishes a culture for success throughout a team/whole organisation. What are the key features of an effective learning organisation and how does a leader embed these throughout a music service/music hub?
Module Five – Evaluating Impact (2 x 3 hour virtual workshops)
3rd & 11th February 2022 – 9am – 12 noon
At the heart of effective leadership is an ability to accurately analyse and evaluate the impact of systems and processes. This module will support participants in asking and answering two essential questions…'What's working?' and 'How do we know?'.  The module will focus on the essential leaderships skills of analysis, critical thinking and evaluation
Module Six – Thinking Ahead (2 x 3 hour virtual workshops)
17th & 25th March 2022 – 9am – 12 noon
Leadership is a proactive process of continual improvement. Module Six focuses on supporting delegates in identifying a clear and appropriate vision for future effectiveness. The session will explore the essential components of an appropriate vision and a rigorous strategy that ensures success.  We will consider how the most effective leaders communicate a vision that inspires others to be part of the journey.
Six Dimensions of Leadership is one strand of the Music Education Hub Support Programme 2021-22. Details of other support can be found here.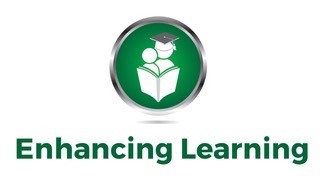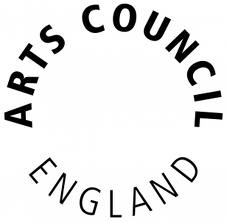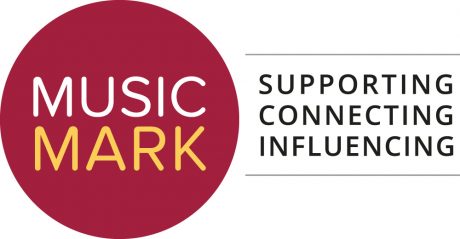 Attend this event
Member Price – £30 + VAT per element (this includes two online sessions)
Non-Member Price – £50 + VAT per element (this includes two online sessions)
This course is now fully booked. To be added to the waiting list for the next course starting in the new year, please email info@musicmark.org.uk.