Workforce Development Programme 2021/22: How to facilitate a difficult professional conversation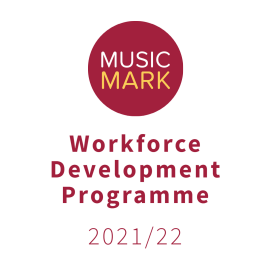 Due to popular demand, we are pleased to re-run this workshop exploring the facilitation of difficult professional conversations.
From time to time every leader/manager will face the prospect of having difficult professional conversations for which they may feel ill-equipped to handle. Scenarios of this kind can include:
Addressing under or poor performance
Tackling instances of unacceptable behaviour
Investigating reports of bullying, giving developmental feedback
Turning down employee requests
Dealing with sensitive personal issues
Handling a grievance or disciplinary process
Telling an employee that their job is at risk of redundancy
Instigating a difficult conversation can feel daunting and there is a natural tendency for managers to delay taking action in the hopes that the issue will be resolved without their intervention. But this is rarely the case.
This workshop will address a range of issues around facilitating a difficult professional conversation, including:
What makes a difficult conversation a difficult conversation?
Why do we have so many difficult professional conversations within professional cultures?
What can leaders/managers do to prepare for a difficult professional conversation
4 things to 'get right' when facilitating a professional conversation
What leaders, at all levels of the organisation, should do to ensure there are less difficult conversations.
The programme is led by Andy Hind, from Enhancing Learning, run by Music Mark and supported by Arts Council England.
'Let's talk about it – How to facilitate a difficult professional conversation' is offered fully subsidised as part of the 'Music Education Hub Support Programme 2021-22' in partnership with and funded by Arts Council England. Details of other support within this programme from Music Mark can be found here.

This event has passed
Browse all upcoming events or sign up to receive our monthly email update featuring our latest news and events.