Virtual work experience with the Royal Marines Band Service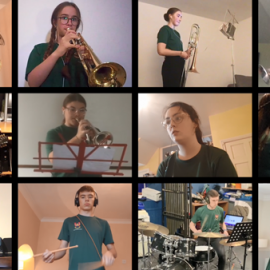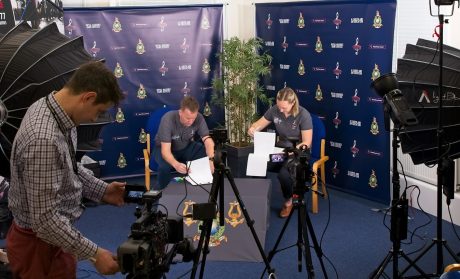 The two-day Virtual Look at Life Course is open to young musicians and vocalists age 14+ and encompasses Q&A sessions, career presentations and tours of some of the Royal Marines' Bandrooms. Young musicians who attend will be given a behind the scenes tour of The Royal Marines School of Music and the opportunity to pose live questions to musicians currently in training. There will also be a discussion with the Director of Music (Training) on the application and audition process and how to best present yourself at audition and interview with the Royal Marines or elsewhere in the Music Industry.
Each day the group will split into breakout rooms for their choice of "My Career" presentation; an opportunity to hear from a musician or bugler about their background, time in training and career so far with time available for questions and discussion at the end. All those attending will be given an insight into the fitness requirements to join, all of the RMBS #MoreThanMusic opportunities and will also be given the option to play alongside the Royal Marines Band Service in a collaborative project.
The course is designed to give young people a taste of what life is like in the RMBS and to get the most out of the experience musicians should be approximately grade 5 or above.
Attend this event
Applications open 9th December 2020.
Please email careers@royalmarinesbands.co.uk to find out more or to apply now!
This event has passed
Browse all upcoming events or sign up to receive our monthly email update featuring our latest news and events.