Using Digital Tools for Creative Fundraising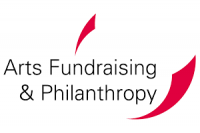 Using Digital Tools for Creative Fundraising
Are you one of the 50% of charities without a digital strategy? Could you benefit from using digital tools to support fundraising?
This practical course gives people from any scale of organisation, or freelancers, the tools to make the most out of digital fundraising (email, web, social) with minimal time, skills and budget. Expect practical digital exercises so do bring a phone, tablet or laptop.
By the end of the day, you will have:
Greater confidence in choosing and using digital tools and channels for fundraising
An understanding of how to measure digital results
An awareness of the digital fundraising options available to your organisation or project, its audience and supporters
An awareness of new data protection requirements
Knowledge of how other arts and cultural organisations are using digital for fundraising
Who is it for?
This course is for people who are early in their fundraising career or established in another discipline who want to understand more about how to incorporate fundraising skills into their work.
The one-day course is from 11am – 5.30pm. Lunch is included. 
Trainer info:
Howard Lake is a digital fundraising entrepreneur. He has published UK Fundraising (fundraising.co.uk), the world's first web resource and community for professional fundraisers, since 1994 and wrote the world's first book on digital fundraising in 1995. He worked as a fundraiser at Oxfam, Afghanaid and Amnesty International UK in the 80s and 90s.
Elected a Fellow of the Institute of Fundraising for his digital work, he is Chair of the judges for the National Fundraising Awards, and consistently voted in the 50 Most Influential in Fundraising by readers of Fundraising magazine. He is a trainer on the National Arts Fundraising School and on the Institute of Fundraising Academy.
He is a co-founder of Barcamp Nonprofits and founder of Fundraising Camp, the unconference-style learning event for fundraisers.
Read more information about all our Trainers at http://artsfundraising.org.uk/trainers/
This event has passed
Browse all upcoming events or sign up to receive our monthly email update featuring our latest news and events.