Unity Through Music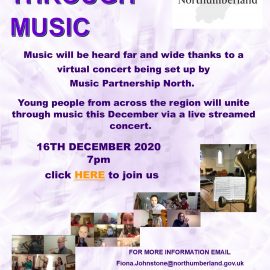 Music will be heard far and wide thanks to a virtual concert being set up by Music Partnership North.
Children and young people in schools across the county who sing or play an instrument will unite through music this December via a live streamed concert.
Essential Covid-19 restrictions meant that the usual concert showcasing the broad musical talent of students from across Northumberland and Newcastle cannot take place for Christmas 2020, but the determination of the music students means the show will go on, albeit slightly different.
After a series of online rehearsals all students have recorded their performance and will be shown in unity. Students were also given the opportunity to enter a competition to do a solo or duet performance to be included in the live event. Tune in to join the fun, with a little bit of festive magic!
Please subscribe to our page to keep up to date with all performances. We will also be showing all the entries into the competition after the 16th.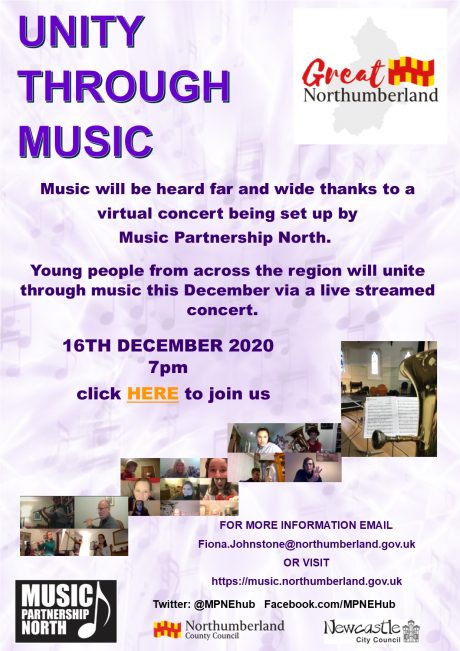 Attend this event
This is a free to watch event will start at 6pm. See below to join.
This event has passed
Browse all upcoming events or sign up to receive our monthly email update featuring our latest news and events.