UK Choir Festival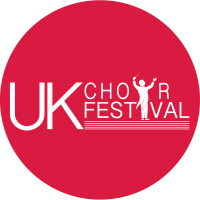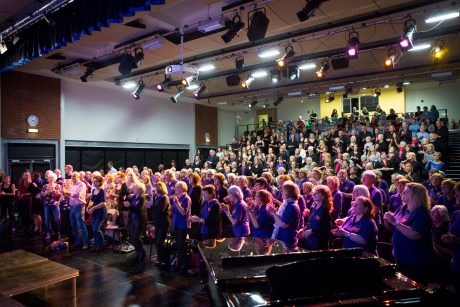 The UK Choir Festival was founded in 2016 and aims to support, train and bring choirs together, allowing them to learn, develop and thrive in a truly unique way. The festival is produced by highly experienced and passionate musical director Russell Scott, who started his musical career in the London Philharmonic Choir over 20 years ago. The UK Choir Festival is designed for choirs of all abilities, age and style, ranging from local community choirs to school or university choirs, barbershop and a cappella choirs.
This year, the entrants will have the pleasure of working with a number of musical professionals throughout the workshops including Joanna Tomlinson; conductor, singer and vocal trainer, Bazil Meade; founder of the World famous London Community Gospel Choir, and Ula Weber; conductor, teacher trainer and workshop leader.
The two-day event (8-9th July 2017) will see each choir take part in a range of coaching sessions with professional coaches, alongside several chances to perform in front of an audience and receive performance feedback. For platinum members, this will also involve one-to-one feedback and a Q&A session with the workshop leaders, giving the groups the best opportunity to progress and grow.
The UK Choir Festival promises to be a fun, informative and exciting event that involves both practical and method teaching with mass choral singing, demonstrations and final performances. The festival is completely unique in the way that it is non-competitive, yet offers the chance to learn new techniques, develop performance and hear top tips to allow the choirs to be the very best they can.
Speaking ahead of the event in Manchester, Russell said:  "I am so thrilled that we are expanding The UK Choir festival and bringing it Manchester this summer. In 2016, we had a vast range of choirs enter from all walks of life from across the country and many even said it helped them with struggles that they were having elsewhere in their lives, which is possibly the most rewarding part. The choirs will be coached by some of the best workshop leaders in the UK and we can't wait to see the development and improvement in the choirs as a result of attending this event!"
Photo ©helenmurray
Attend this event
Price: Places for entries are slightly limited and tickets must be purchased for the entire choir, with a minimum of four.
Prices start at £29 for the Silver package and £39 for the Platinum package per day.
This event has passed
Browse all upcoming events or sign up to receive our monthly email update featuring our latest news and events.