Trustee Leadership in Fundraising and Income Generation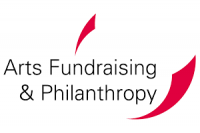 Trustee Leadership in Fundraising and Income Generation
This course will offer practical guidance about how a cultural organisation's Trustees and staff team can best work together to develop and lead a successful fundraising strategy.  This practical training will help participants to understand the essential role that Trustees play in fundraising, across regulatory, strategic, and communications perspectives.
The training will be led by experienced business consultants and cultural fundraising experts, who are both serving Trustees for cultural charities: Sarah Gee (Director of Indigo Ltd) and Michelle Wright (CEO of Cause4).
In a complex political and economic environment, the pressure for cultural organisations to raise sustainable funds is ever increasing. Trustees (within a charity) or Directors (within a company/CIC) play an essential role in supporting fundraising and developing networks. Trustees who actively support their organisation's fundraising strategy will significantly increase its potential for success.
The trainers will draw upon their own extensive experience to discuss the ways in which a strong collaboration between Trustees and staff within an organisation can strengthen their strategic approach to fundraising and encourage funders to support their cause. Participants will be encouraged to consider ways in which they can apply the learning from the training directly into their own organisations to make an immediate impact.
Who's it for?
These training seminars are for Trustees and members of the executive team from arts and cultural organisations to attend together.
By the end of the day, you will have:
An overview of the essential role that Trustees fulfil within their organisation in relation to fundraising
An understanding of how Trustees and the staff team can best work together to develop and lead their fundraising strategy
An appreciation of the ways in which Trustees can support their organisation's cause, and the tools they require to achieve this
The half-day course is from 2.00pm – 5.30pm.
This event has passed
Browse all upcoming events or sign up to receive our monthly email update featuring our latest news and events.