The Virtual Big Sing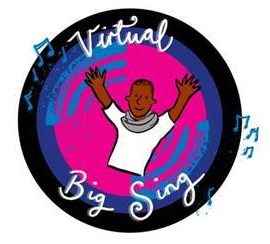 Children and young people across the country are being invited to come together to perform in The Virtual Big Sing 2020, a national interactive digital singing concert.
Being organised by Norfolk Music Hub led by Norfolk County Council, for the third year running, The Virtual Big Sing 2020, will take place on Friday 19 June 2020 at 2pm.
It follows the successes of the Big Sing in 2018 and the first 'Virtual' Big Sing in 2019 which each attracted thousands of participants. Once again it will give children and young people the opportunity to perform with leading musicians and support schools' music education activities.
This year's event is being partnered with music education technology organisation, Charanga and youth music charity NYMAZ to bring the interactive, digital concert to every young person in the country.
Graphic artist Rebecca Osborne will create a visual record of the event.
The Virtual Big Sing 2020 will be led by one of the most sought-after choral directors and arrangers Mark De-Lisser.
As well as performing, Mark will be assisted by some high-profile celebrity singers – the first of which will be announced on Friday 22 May at 2pm, with subsequent celebrities being announced each Friday leading up to the event.
Ahead of that, the list of songs and online resources for children, parents and carers plus school groups of all ages to rehearse in advance, will be launched live on Monday May 18th at 2pm.
Attend this event
Children need to be registered to take part in the event. For full registration details and information about how to watch the event, please visit the Norfolk Music Hub Website.
This event has passed
Browse all upcoming events or sign up to receive our monthly email update featuring our latest news and events.