The Empowered Musician 2020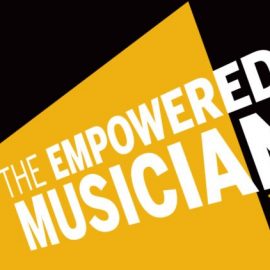 Join the ISM for a free two-day online extravaganza on Wednesday 2 and Thursday 3 December 2020. At the end of a turbulent and disruptive year for the UK music sector, The Empowered Musician will examine the key issues for our industry beyond 2020, offering music professionals much-needed support and inspiration, and demonstrating the viability and value of a creative career.
This opportunity for discussion and discovery will bring together innovative artists and leading music industry experts to share their experiences and offer practical advice for success. In a series of future-focused keynote speeches and interactive panel discussions we'll explore ways musicians can remain creative through the pandemic, the value of music to society, the opportunities and drawbacks of tech, the impact of COVID-19 on existing inequalities in the music sector and advice for staying resilient in challenging times.
Attend this event
Find out more and book at https://www.ism.org/professional-development/the-empowered-musician
This event has passed
Browse all upcoming events or sign up to receive our monthly email update featuring our latest news and events.