The Big Sing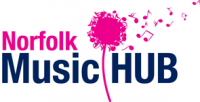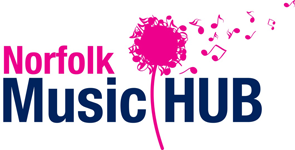 Norfolk Music Hub is thrilled to launch Norfolk's first ever Big Sing for Schools – a FREE, mass-participation singing event for thousands of KS1 & KS2 pupils and their teachers, taking place at Norwich City Football Club on 3 May 2018.
Our theme is unity and all repertoire will be from the Sing Up song bank; a collection of songs put together by Sing Up, the national campaign to encourage singing in schools. See the song list and learning resources below. There will be extra free resources and ideas to use in school to prepare for The Big Sing, including free twilight CPD events for teachers. There will be an award for schools who bring all of their pupils or the highest percentage of their school!
On the day of the event, pupils will be guided through songs by our VIP guest conductor, Mark De-Lisser (The Voice UK, BBC1 and The Choir, BBC2), and accompanied by a live band – there may even be some more VIP guest performances! Look out for more announcements.
Norfolk Music Hub wants to support young people in our county feel confident singing and expressing themselves musically. Through The Big Sing, Norfolk Music Hub hope that every child knows that they don't have to be a rock star or on the X Factor if they want to sing – anyone can, and should express themselves!
We would like to thank Jarrold & Sons, Royal Norfolk Agricultural Association, Dacre Property Holdings, and Robert Flint of Brown & Co for their support towards this event.
This event has passed
Browse all upcoming events or sign up to receive our monthly email update featuring our latest news and events.