The Art of Fundraising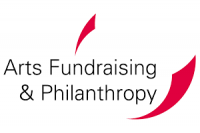 The Art of Fundraising for Beginners
Is fundraising a dark art? Fundraising is often seen as partly a magical process and part luck. This course supports participants to dispel the myths and to learn how research, planning and careful preparation can build successful fundraising. No magic wand is required!
By the end of the day, you will know:
What fundraising income streams are available and what will work best for your organisation or project
Common barriers to fundraising success and how to overcome them
The importance of writing a good case for support
Basic research resources for different fundraising income streams
Standard 'return on investment' ratios for different fundraising streams and what you might expect to achieve
Who is it for?
This course is for people who are early in their fundraising career or established in another discipline who want to understand more about how to incorporate fundraising skills into their work.
The one-day course is from 11am – 5.30pm. Lunch is included. 
Trainer info:
Helen Jenkins has worked in fundraising for longer than she cares to remember, but is prepared to admit to over 20 years. In her early career Helen specialised in events for charities, organising overseas challenges and large events. She then worked abroad with VSO, an experience which changed her life.
Helen has specialised in the arts for the last 10 years, working across all fundraising disciplines, in senior management roles and at Board level.  Helen is now a consultant and prides herself on continuing to be hands on as well as providing strategic advice and support.
Read more information about all our Trainers at http://artsfundraising.org.uk/trainers/
This event has passed
Browse all upcoming events or sign up to receive our monthly email update featuring our latest news and events.