The Apple Tree – live music broadcast for Early Years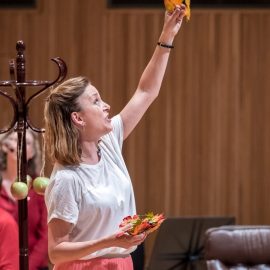 This performance of 'The Apple Tree' from the Orchestra of the Age of Enlightenment and soprano Kirsty Hopkins will take early years children on a musical journey through the seasons. Along the way they will meet the magnificent instruments of the orchestra. There will be lots of opportunities to join in – get ready to sing, clap and stomp!
This event is free of charge and everyone is welcome to tune in! It is aimed at early years' settings including nurseries, schools, playgroups, childminders and families.
Watch this event
Free of charge, just visit www.connectresound.live/watch at 11am on 30th Jan.
The only technical requirement is access to YouTube as their technology is used for the livestream.
This event has passed
Browse all upcoming events or sign up to receive our monthly email update featuring our latest news and events.