The world needs leaders… who add value to the people and organisations within which they lead and lead themselves successfully in order to lead others (John C Maxwell).
More and more organisations are appointing individuals to take the lead on EDI and help shape and oversee the organisation's work. Emerge to Thrive is a space for EDI leaders (and aspiring leaders) to express, learn and grow.
The course, led by Samantha Stimpson of SLS360, with the support of Magnus Copps is designed for leaders of Diversity and/or Inclusion who are not leaders of their organisations (but may be part of the leadership team).
Leaders of social change need to develop a unique set of skills in order to lead organisations through transformational change and a clear understanding of what EDI is, and isn't, in order to be an effective leader.
---
Who is this for?
You may be a senior leader of your organisation, part of the leadership team, a champion or a middle leader of a Music Education Organisation; this course will help develop your skills and help you to instigate change in your organisation and beyond.
---
Course Outline
This online course is a series of masterclasses and workshops and looks to redefine EDI for leaders with 3 key focus areas. Participants will have access to masterclasses, recordings, workshops and group activities and a network/community throughout.
Participants will connect fortnightly and have self-reflective work to do offline.
Learning groups are a maximum of 20 people.
Each module will focus on specific learning outcomes. Participants will be guided through self-awareness training, and learn how to effectively lead the commitment to EDI in their organisation, being visible in standing up or speaking out.
The course culminates in defined actions to take forward in lives and workplaces that make the most of each person's personal power for change.
Session dates and Module Details:
Tues 23rd Jan – 11:00 – 12.30pm
Thurs 8th Feb – 4.00 – 5.30pm
Tues 20th Feb – 11:00 – 12.30pm
Thurs 7th March – 4.00 – 5.30pm
Tues 19th March – 11.00 – 12.30pm
Thurs 4th April – 4.00 – 5.30pm
Each module will consist of 2 sessions, a masterclass and a workshop structured as follows:
Module 1: E is for… 
Redefining EDI in Music Education
EDI Policies in Practice
Challenging narratives – Equity vs Equality
Module 2: D is for… 
Leading the way – Daring Greatly – Taking imperfect Action
Exploring the leadership Continuum and Inclusive practice in action
Doing things differently – Diversification vs Decolonisation
Module 3: I is for… 
EDI Policies in Practice
The 3 'I's of Inclusion
Roles and identity – Mapping and leveraging your power!
---
Sam Stimpson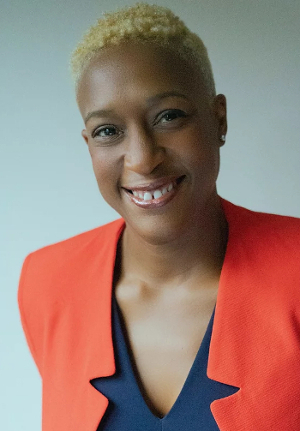 Samantha Stimpson is the Founder and Chief Executive of SLS 360, Equity, Diversity and Inclusion consultants who specialise in working within the Arts & Music sector. Sam founded SLS 360 in 2021 after 20 years working in the Music Education sector as Assistant Head of a Music Education Hub in London, Music Advisor and Ethnic Minority Achievement Consultant. She, and her team of associates, deliver bespoke consultancy services for organisations and training and workshops on a range of topics including inclusive leadership and the diversification of the music curriculum. Sam also provides coaching to senior leaders, EDI leads and individuals from racially underrepresented groups.
---
Accessibility
Technology: Zoom
Captioning: AI-Generated
Breakout rooms: TBC
If you would like to request presentation slides, questions and provocations in advance of the session, please get in touch with info@musicmark.org.uk. Speakers may decline sharing this information on the basis of protecting their intellectual property or for other reasons and we cannot therefore guarantee availability for all events.
For more information on Music Mark's commitment to creating inclusive web experiences please read our accessibility statement.