Summer Summit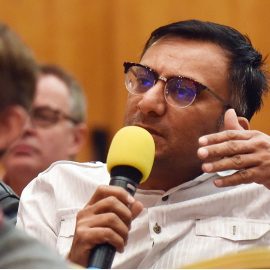 Is the current National Plan for Music Education working? What should we keep, what should we change and what should it look like when funding runs out in 2020?
With Darren Henley, Chief Executive of Arts Council England as our Keynote speaker, expect a productive and thought-provoking conference as we listen, share and debate the issues at the heart of Music Education in England today.
Following his speech, Darren Henley will be joined by a panel of guests* who represent those affected indirectly by the National Plan:
Jessie's Fund – Britta Koerber
Noise Solutions – Simon Glenister
Music for All – Paul McManus
MEYRC England – Linda Bance
Stratford Circus– Tom Newton
Hertfordshire Music Service – James Dickinson
Youth Choir Member – TBC
We are also delighted to confirm that the new Mayor of Newham Rokhsana Fiaz, will be opening the Summit. A strong advocate for music education herself, we look forward to hearing her thoughts.
Following the morning portion of the event, the afternoon will be split into 3 breakout sessions:
Progression Pathways – led by Carolyn Baxendale (Bolton Music Service) and Hester Cockcroft (Awards for Young Musicians)
Equity of Access – led by Charly Richardson (Essex Music Services) and Carol Reid (Youth Music)
Governance – led by Bridget Whyte (Music Mark) and Hannah Fouracre (Arts Council England)
Open to all, this sector-wide event promises a great day of networking, breakout discussions in the afternoon, as well as an exclusive exhibition fair from our Corporate Partners.
Booking is now closed – please contact rosie.saxton@musicmark.org.uk for any further queries.
The Music Mark Summer Summit will take place this June 26th as Stratford Circus Arts Centre, London. This is a fresh and dynamic space, with excellent transport links for both those travelling within and from outside London.
We have launched the #MM2020 hashtag to accompany our Summits and Annual Conference this year and invite you to join the debate online as well as in person!
We will also have music and performance from New Young Voices Collective and Newham Music ​​Roma Bridging Sounds Orchestra. More details and special guests to be announced soon!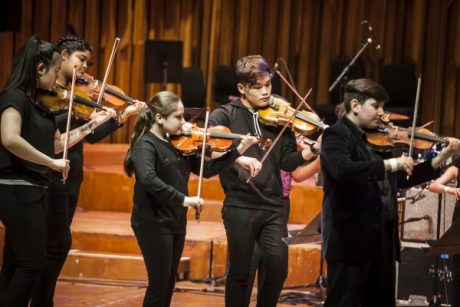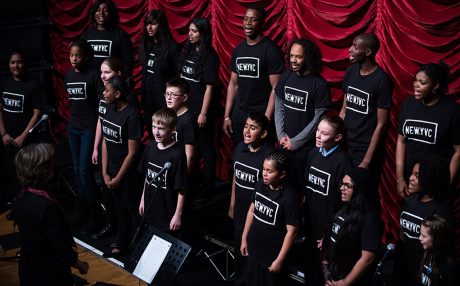 *About the panel:
Paul McManus, Chief Executive of the Music Industries Association (the trade body for the UK musical instrument industry) and also the Music for All charity.
Worked for 20 years in the commercial retail sector with John Lewis and Marks and Spencer. A variety of managerial positions including Store Manager, Regional Store Manager, Head Office Buyer, Divisional Office Training Manager, Regional HR Manager. A lifelong musician who took the opportunity to move to the position as CEO of the UK musical instrument Trade Body, the Music Industries Association. Has held this position for the last 15 years and has also become the CEO of the industries' charity, Music for All. Working on a variety of strategies to increase the importance of the trade body to the industry and its various partners around the world. CITES is a major focus currently! Supporting the future of the UK's musical instrument shops is a central objective. Currently fundraising to enable the charity to both support and create more musicians. Recently ran the seventh National Learn to Play Day (www.learntoplayday.com), which is now an annual event. Has also developed and launched the UK version of Make Music Day (June 21st every year), a celebration of music making that takes place in 115 Countries (www.makemusicday.co.uk)
Simon Glenister, Combining 25 years experience as an internationally touring musician and extensive work with young people in challenging circumstances Simon set up the sustainable social enterprise Noise Solution in 2009 to use music technology for social impact.
Simon's background is a mixture of 25 years combined experience of working with young people in challenging circumstances and an internationally touring musician, specialising in music technology. Founding Noise Solution in 2009, the organisation is a self-sustaining Social Enterprise using an innovative combination of one to one music mentoring, focused on beat making, and a bespoke social media platform designed to engage family and professionals around participant's successful musical journey. Noise Solution has proven its statistical significance in impacting on the well-being of populations that other statutory organisations often struggle to engage with. On a mission to take the 'wooly' out of arts impacts' Simon is an advocate of the use of theory to inform practice. Simon's work in this area is underpinned by a research Masters, undertaken at Cambridge University's Faculty of Education in 2017. 
Linda Bance is a consultant and music educator in the United Kingdom specialising in music making with children in their early childhood. She is renowned nationally and internationally for her work promoting music as an essential a part of children's development and wellbeing.
Her career path has allowed her to lead projects within Children Centres, Schools and nurseries,  music services and professional orchestras in addition to lecturing and presenting on the subject.  Linda is co-author of the successful Early years Music book 'Voiceplay' and is author of several publications including Music for Early Learning. Routledge  and is contributor to Teaching and Learning in the Early Years. Linda is a trustee for the newly formed MERYC England  which aims to foster collaboration between educators and researchers in Music Education practice with young children. She can be contacted on 07753636443 and at www.playmusicplay.co.uk
James Dickinson, Head of Hertfordshire Music Service and Music Mark Chair
James leads one of the country's largest Music Services – 550 teachers delivering 6,000 hours of teaching and activities per week and has led two substantial building programmes with new Music Centres being built in Watford and Stevenage. Hertfordshire's original Hub bid was identified as an exemplar and the Service has been recognised by Diplomas from National Music Council in 2007, 2011 and 2013 and was shortlisted for the MEC Major Award 2015. In 2014, along with Peter Chivers (Brighton & Hove) he secured ACE funding for a Peer Learning programme that was successfully delivered across the East and South East regions. James was FMS then Music Mark Eastern Regional Convenor 2012-16 and sits on the ACE Data and Peer Learning groups, Music Mark WCET group and MEC Singing Working Group. He also sat on the Advisory Group for the ROH Bridge.
Britta Koerber, Director of Soundtracks for Jessie's Fund, a national charity specialising in creative making music with children and young people with disabilities and life limiting illnesses.
Britta has the great fortune to oversee Jessie's Fund national programme of work in special schools, respite centres and hospital schools. Jessie's Fund's projects place children's and young people's self expression at their heart, helping them to communicate and connect to the world around them. It also provides training to hospice and respite care workers, school staff, and musicians in the use of creative music making as a communication method and aid (www.jessiesfund.org.uk). Britta has spent her entire working life in the fields of education and music, managing projects that work with children and young people, both in and out of formal education. She worked for many years at Sage Gateshead, where she managed the schools and early years teams. Her broad portfolio and included mass singing events, family music making classes and concerts, DfE Pathfinder projects (which informed the national singing strategy, resulting in Sing Up and Vocal Force), and the NewcastleGateshead In Harmony Project.
Attend this event
Booking is now closed – please contact rosie.saxton@musicmark.org.uk for any further queries.
£40 + VAT  Discounted Rate exclusive to Spring Summit 2018 Delegates
£65 + VAT  Music Mark Members, Hub and Corporate Partners, and MEC Members
£100 + VAT Non Music Mark Members
Tickets also include:
Tea, coffee and breakfast pastries
Lunch
Afternoon tea, coffee and biscuits
This event has passed
Browse all upcoming events or sign up to receive our monthly email update featuring our latest news and events.