Summer Summit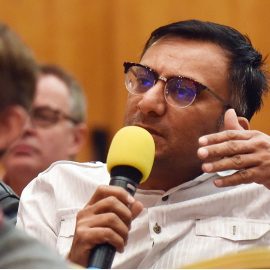 Is the current National Plan for Music Education working? What should we keep, what should we change and what should it look like when funding runs out in 2020? With Darren Henley, Chief Executive of Arts Council England as our Keynote speaker, expect a productive and thought-provoking conference as we listen, share and debate the issues at heart.
The Music Mark Summer Summit will take place this June 26th as Stratford Circus Arts Centre, London. This is a fresh and dynamic space, with excellent transport links for both those travelling within and from outside London.
This is a sector-wide event as we gather to discuss the current National Plan and what Music Education should look like beyond 2020. Expect another great day of discussion and networking, as well as an exhibition fair with our corporate partners. This event is open to all and can cater up to 250 delegates, as well as an exhibition fair with our Corporate Partners.
We have also launched the #MM2020 hashtag to accompany our Summits and Annual Conference this year and invite you to join the debate online as well as in person
Attend this event
There will be discounted rates and priority booking for our members and affordable stands for our corporate partners. Further information announced soon.