Summer Arts Festival 2019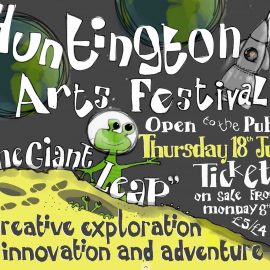 Each year more than 200 Huntington students come together in this week long creative experience open to the public on Thursday 18th July. This event provides students who are passionate about the Arts a unique opportunity to experiment and create innovative and inspiring works of art, theatre, dance and music. This year's festival is entitled "One Giant Leap – a creative exploration of innovation and adventure ".
The Arts festival exposes students to the challenges of making their ideas a reality, and pushes them to be resilient in the face of critical appraisal.
For the performers, there is the adrenaline rush that comes with the live performance – the joy of success, and the camaraderie of working together. For the artists it is the chance to 'think and make' collectively, working towards a brief on a large scale. For the film makers, photographers, front of house team, sound teams, back stage, props and lighting team, the event provides opportunities to both develop skills and take responsibility for the smooth running of a large scale event.
It's important to stress that the Arts festival is not just for students who want to go into the creative industries in the future; it is real world learning, learning that is relevant to everyone's future working life.  More importantly still, it's the stuff that makes us human.
Huntington Arts staff offer varied extracurricular opportunities throughout the year. The Arts Festival is just one of them. For academic study we are a body of experienced, teachers delivering great results in GCSE Art, Drama, Media and Music and A level Art, Drama, Media, Music, Music Technology and Photography.
Please come and talk to us at open evenings and parents evenings and learn about the relevance and value of what we do.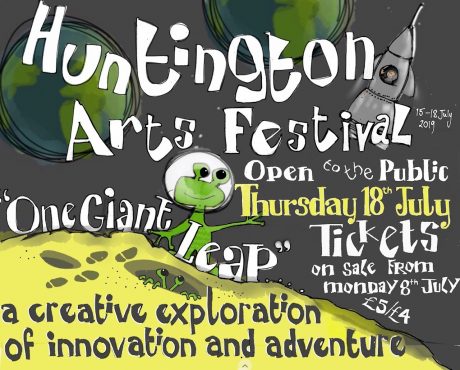 Attend this event
Tickets go on sale Monday 8th July from the school's main reception desk. The event sells out pretty quickly so there won't be any availability on the door.
Reserve yours by calling: 01904 752100, or email e.dunbar@huntington-ed.org.uk
Further details and updates can be found on our Twitter feed: @HuntSchoolMusic 
This event has passed
Browse all upcoming events or sign up to receive our monthly email update featuring our latest news and events.