Sound Sensory Engagement – Led by Joanna Grace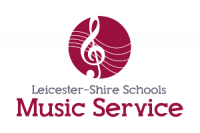 Course description
This training is specifically aimed at special school delegates.
Examine the importance of sensory stimulation – with relation to all the senses – how it impacts cognitive development, learning, memory, concentration, engagement, mental well-being and more.
Looks at sounds before music that lead to auditory engagement, and invites delegates through participatory activities to discover a depth to auditory engagement that can be overlooked.
Explores different sensory engagement activities into which delegates can pour their musical talents to great effect.
Course Leader:
Joanna Grace is an international sensory engagement and inclusion consultant. She runs The Sensory Projects, working on the principle that with the right knowledge and a little creativity, inexpensive items can become effective sensory tools for inclusion. Joanna has a background and Masters in special education. In her work she draws upon insight from research and practice as well as from her own personal experience of disability. Joanna has been a special school teacher and a foster carer for children with profound special educational needs. In all of her work Joanna is seeking to contribute to a world where people are understood in spite of their differences.
Make a Booking
Price: £120.00 Per Attendee
Early Bird Offer – £100 – if booked by Thursday 1st February 2018. To book please click here: http://leicestershiremusichub.org/cpd/2018/03/sound-sensory-engagement—led-by-joanna-grace
This event has passed
Browse all upcoming events or sign up to receive our monthly email update featuring our latest news and events.