Sound Connections Social Justice Conference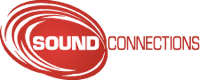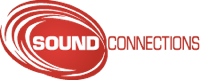 On Thursday 30 November 2017 at Cecil Sharp House, Sound Connections will explore fundamental oppressions that shape our society – class, race, gender and ableism – and how they can operate in the work that we do. We will collectively explore language, practice and ways to build equitable approaches to our work that can challenge social injustice and help to make our work in challenging circumstances even more effective.
Alongside this, the conference will look at impact measurement, and the challenge of sustainability for arts organisations, particularly those run by small teams or individuals working in isolation.
Who is the conference for?
The conference is for anyone working with children and young people through music, including music facilitators and teachers, Music Education Hubs, managers and administrators, students, funders, policy makers and researchers.
This year's event is also aimed at the wider youth and arts sectors too such as youth workers, artist educators, and anyone interested in the role the arts can play in tackling systemic injustice. If you are interested in impact measurement, diversifying funding and making the arts more sustainable, then this day is for you too.
Attend this event
Full day tickets are £85, half day tickets at £50
Visit the website for all details on the conference and ticket pricing information.
This event has passed
Browse all upcoming events or sign up to receive our monthly email update featuring our latest news and events.