Sound Connections Masterclass: 'What's that Noise?'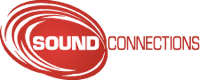 This Masterclass offers a unique and specialist opportunity for participants to gain invaluable early years music-making experience in a hands on setting, working with children at Kintore Way Children's Centre, with whom this Masterclass is being held in partnership.
Led by LEYMN member and animateur John Webb, participants will gain a greater awareness and understanding of child-initiated music-making with 3-4 year olds and ways in which it can be encouraged. As well as gaining practical experience of working with children in a child-initiated context, attendees will also acquire skills in placing child-initiated music-making within early years pedagogy, as well as learning to examine links between adult- and child-led musical contexts in the early years.
This is a rare and exclusive opportunity, not to be missed by early years practitioners looking to develop their professional practice within a hands on, child-centred setting.
This event has passed
Browse all upcoming events or sign up to receive our monthly email update featuring our latest news and events.