Sound and Music Summer School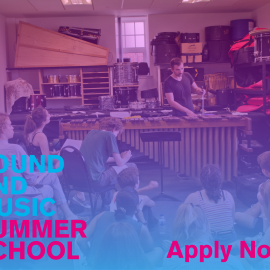 The Sound and Music Summer School is a week-long residential that gives students the opportunity to explore and develop their musical creativity. Whether into song-writing or jazz, film music or classical, this is a great chance for young music-makers to take things to the next level. Participants will work with professional composers, musicians and peers; lean new styles, techniques, and expand the limits of their imagination.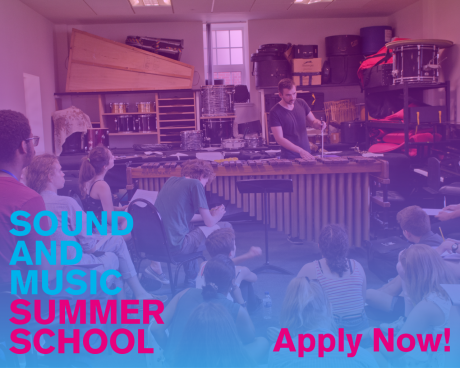 Attend this event
We welcome applications from all 14-18 year old young musicians based in the UK so please help us spread the word!
Details: 4-10 August 2019, The Purcell School, Bushey, Hertfordshire, WD23 2TS.Applications close 6th April.
For more information visit: http://www.soundandmusic.org/summerschool
This event has passed
Browse all upcoming events or sign up to receive our monthly email update featuring our latest news and events.