Singing Strategy Symposium 2018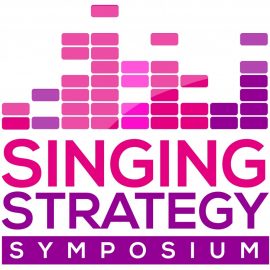 Now in its fifth year, the Singing Strategy Symposium is moving to London for the first time! This event is for anyone interested in singing, choirs and vocal teaching, including leaders and teachers from music education hubs, schools, and private music organisations.
The emphasis of the day is on discussion and debate, with plenty of opportunities for peer-sharing and networking. There will also be a range of presentations from singing experts, and a trade fair showcasing some of the UK's best vocal education organisations, including Sing Up, Friday Afternoons, Voices Foundation, & Out of the Ark.
Programme Highlights:
Beyond the Big Sing: Building a sustainable singing strategy
Singing Strategy Beyond 2020: Will it exist and what will it look like?
Peer Sharing: Singing Warm-Ups and Games hosted by Sing Up
Wisdom of the Crowd: How can we make our singing strategies successful?
Singing in the Early Years hosted by NYMAZ
KS2 Singing Resources hosted by Friday Afternoons
Research Presentations from Postgraduate Vocal Researchers and the Voices Foundation
Exhibitors: There are currently 6 exhibition stand spaces available. Please contact us for further details.
This event has passed
Browse all upcoming events or sign up to receive our monthly email update featuring our latest news and events.