Secondary Music Conference: Raising Standards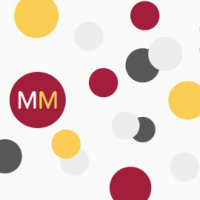 This half-day conference will focus on raising standards through sharing good practice, having opportunity to moderate work before submission to exam boards and include a training workshop delivered by Dr Simon Foxall from Focus on Sound Ltd.
Delegates are invited to share activities and ideas from their own settings with colleagues as examples of good practice. (The outline for these should be included on the booking form.)
There will also be opportunity to discuss and compare the syllabi of different exam boards with colleagues.
Focus on Sound – Online resources for KS3, GCSE and A Level Music Focus on Sound, developed in the UK, is now used by schools all over the world. Dr Simon Foxall, the software's creator, will demonstrate these exciting cloud-based resources and show how they can be used throughout the secondary curriculum. As well as introducing the resources to teachers new to Focus on Sound, the session will provide training for teachers who already use it. There will be an opportunity for hands-on participation. Dr Foxall has many years experience as a head of school music and senior examiner for Edexcel. He has developed Focus on Sound over a period of eight years, working in conjunction with other Music Sales companies, in particular Rhinegold and MusicFirst.
Fee: Free (*£50) *fee for non GM Hub member delegates
Please complete the attached booking form to register for this course
Secondary Music Conference 27.02.18 – BOOKING FORM
This event has passed
Browse all upcoming events or sign up to receive our monthly email update featuring our latest news and events.