RSL Awards (Rockschool Ltd) Leeds College of Music Training session – vocals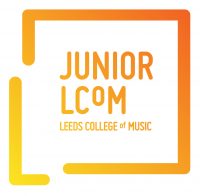 Join us at Leeds College of Music on Saturday 24 November for a free workshop for vocal teachers led by Kirstie Smith. As part of the workshop you will be able to find out more about the RSL Awards (Rockschool Ltd) graded exams syllabus for singers and how this can support your teaching practice. Kirstie is a vocal specialist, professional musician and experienced examiner with a wealth of experience to share.
You can read more about the syllabus online at https://www.rslawards.com/rockschool/graded-exams/vocals/
The workshop is suitable for vocal tutors; teachers who work with vocal groups; and HE students who may be considering vocal teaching as part of their professional practice.
This workshop is run by  RSL Awards (Rockschool Ltd) in partnership with Junior LCoM, the Junior department of Leeds College of Music. Junior LCoM runs a range of courses during the year for school age students including our Saturday Music School, holiday courses, and aural and theory training. Please let me know if you would like to know more about our work and how it can support your students. You can find out more at https://www.lcm.ac.uk/courses/junior-lcom/
Attend this event
To book your place, please complete the following form by Friday 16 November.
This event has passed
Browse all upcoming events or sign up to receive our monthly email update featuring our latest news and events.