Royal Academy of Music: Weekend Vocal Workout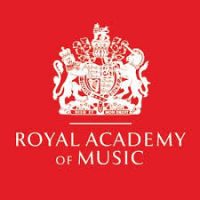 Experience what it takes to train as a professional singer at the Royal Academy of Music's Weekend Vocal Workout.
The weekend is led by voice expert Mary King, Vocal talent consultant at Glyndebourne opera, and vocal coach on numerous West End shows including Wicked, The Prince of Egypt, Women on the Verge of a Nervous Breakdown and Mamma Mia, the Party.
You will:
Work intensively with a team of professionals
Learn from industry professionals about singing in a range of styles, including musical theatre, rock and pop, jazz, gospel and classical
Take part in workshops and receive individual one-to-one guidance in a masterclass
Learn about vocal health
Receive career advice
The weekend culminates with a sharing on the stage of the Academy's award-winning Susie Sainsbury Theatre to an invited audience of friends and family.
'It made me realise that exciting things can come together in a short amount of time'
'I was hoping the course would give me a wider perspective of the music world – it did this and so much more. I got answers to questions I didn't even know existed'
How to apply?
Selection for the weekend is by audio recording; please see the factsheet for full details on the application process.
Deadline for applications is Friday 1st May 2020
The cost is £150 for the weekend. Bursaries are available to those who have difficulty meeting the cost of the weekend. The weekend is open to anyone over the age of 16 on 17th July 2020.
Feedback from participants
'I enjoyed the whole thing immensely. To be part of a group of people so eager to learn and to be taught by such learned people was an amazing experience.'
'I was just expecting to learn more about each style, but the course completely exceeded my initial thoughts. The tutors were so giving and their knowledge so comprehensive that I really felt as though I had been there a week by the time the weekend was over! I was completely enthralled by the whole experience and left feeling very motivated.'
'I expected it to be an amazing and special experience and the weekend showed me exactly that and so much more! I learnt more from the weekend than I ever thought was possible.'
'Such a professional space to be in, I felt very privileged to have the opportunity to be there for the weekend. Thank you!'
'This was mind blowing to me. I think I had never learned so much about singing in such a short period of time.'
'I really enjoyed every part of the course, but what I really enjoyed was the possibility of learning (together with other participants and great singers) different types of styles of music (gospel, pop, classical, jazz). That really opened my mind about exploring other styles and using them to perhaps find my own style.'
This event has passed
Browse all upcoming events or sign up to receive our monthly email update featuring our latest news and events.