The Rodolfus Foundation Choral Courses – Postponed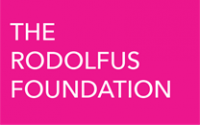 For 40 years, the Choral Courses have provided opportunities for young singers from all over the world to raise their game in a big way. In more recent years, the inclusion of the Junior Choral Courses has enriched this opportunity further. In choral singing there is always something new to learn, and the highly experienced can learn alongside the less experienced. For this reason there are no auditions: all we ask is enthusiasm.
The Choral Courses
The Choral Courses are for singers aged between 16 – 21. The main focus of each Choral Course is the choir made up of all participants, which prepares for  three main performances. There is an emphasis on preparing for University and other Choral Scholarships, and there are also sessions in sight-reading, aural tests and performance, alongside vocal master-classes, a cappella workshops and sessions with visiting conductors.
The Choral Courses also provide a unique opportunity for organists to develop their accompanying experience by working with an excellent choir under expert guidance. Although the primary focus for all students attending courses (including organists) is full involvement in the singing, organists also have their own sessions on repertoire, improvisation and other keyboard skills, and gain valuable insight into singing techniques from the workshops and master-classes.
Dates:
Eton 12th July – 19th July
Eton 31st July – 7th August
Cambridge 19th August – 26th August
Oxford 22nd August – 29th August
The Junior Choral Courses
The Junior Choral Courses offer unique opportunities to children aged 8 – 15 to experience choral singing at a very high level. The course staff are all accomplished singers, and their voices join the young people to enable them to sing some of the great choral repertoire for four voices alongside excellent music written for the students' higher voices. The proof of the success of the courses lies in the very high proportion of participants who return year after year. The culmination of the course is the final concert, which will combine a major work from the choral repertoire and lighter music.
During the week the young singers will work hard at a range of music, both with their sectional tutors and as a whole group. Free time is equally important and a wide range of activities is organised every afternoon, with a strong emphasis on fun!
Dates:
Uppingham – 12th April to 18th April
Cheltenham – 26th July to 1st August
Wellington – 13th August to 19th August