Refresh Your Conducting Skills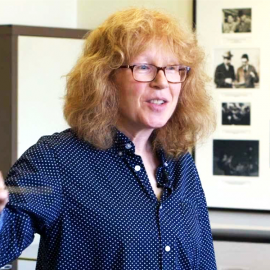 Join Orchestras for All for a free, two-part Music Leadership Training session hosted by Sian Edwards, Orchestras for All's patron and Head of Conducting at the Royal Academy of Music in London.
The sessions are for music teachers/leaders working with 11-18 year-olds at a range of musical skill levels, and will focus on developing your ensemble conducting skills. The sessions are open to music leaders working in state school / music hub / service / community settings regardless of level of experience – from complete beginner to highly experienced.
Whether you've never conducted before and want to get started or you've been conducting for years and want to polish your skills after a year without live music-making, these sessions are for you!
Session 1: You will work with Sian and other course members to reflect on your experience of ensemble leadership so far and how you want to develop. You will agree on some outcomes for the next session and, as part of the group, choose a piece of repertoire to focus on in the next session. A small amount of preparation may be required for the second session.
Session 2: You will work with Sian on the chosen piece of repertoire, planning how you would rehearse the piece with a mixed skill-level ensemble.
The sessions will be friendly and supportive – designed to give you a boost as you head back into the rehearsal room.
Attend this event
Please note: in order to sign up, you must be available to attend both sessions.
Places for this session are limited and will be offered on a first come, first served basis.
You must be working with 11-18 year-olds in state secondary school, music hub/service or community settings.
Sign up by midday, Friday 19 February to attend the first session.
Find out more on the Orchestras for All website.
This event has passed
Browse all upcoming events or sign up to receive our monthly email update featuring our latest news and events.