Practitioner & Executive Advanced Skills Course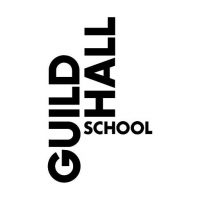 Building on our Foundation Courses in Coaching & Mentoring, the Guildhall Practitioner training adds breadth and depth to the toolkit of the Coach & Mentor. Our training programme allows for a fluid transition from the work of the Foundation level courses and starts with six half-day sessions intensive Advanced Skills and Practice course. A careful balance is developed between learning, practice, reflection and feedback, ensuring that the tools and soft skills necessary for effective Coaching & Mentoring can become embedded and personalised incrementally.
We always teach in small groups and with at least two tutors. We work on real material with real people – no watching videos! We provide a comprehensive handbook and manual and regular support is offered with one of our Associates who are both practising Executive Coaches as well as experienced tutors.
Upon successful completion, participants will receive the Guildhall Advanced Certificate in Coaching & Mentoring or Guildhall Advanced Certificated in Executive Coaching & Mentoring accredited by the EMCC at Practitioner Level.
Session 1: 1st February 14:15 – 18:00
Session 2: 2nd February 14:30 – 18:00
Session 3: 3rd February 14:30 – 18:00
Session 4: 8th February 14:30 – 18:00
Session 5: 9th February 14:30 – 18:00
Session 6: 10th February 14:00 – 17:30
Date TBC: Full-Day Seminar: Building Your Portfolio
Attend this event
For the full details about this event, please click here.
To apply, or for more information, please email coachingandmentoring@gsmd.ac.uk.
There is a 10% discount for anyone who quotes: MUSICMARKBOOKING
This event has passed
Browse all upcoming events or sign up to receive our monthly email update featuring our latest news and events.