Powerful Storytelling and Making Brave Asks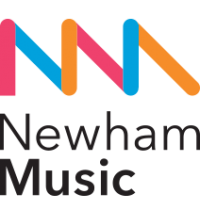 Newham Music and East London Dance are pleased to invite you to the next East London Arts Fundraisers network event.
East London Arts Fundraisers network launched in January 2018 with seed funding from Arts Fundraising and Philanthropy and a successful pilot event that engaged staff from 25 organisations.
We're delighted to follow up our first event with an exclusive training and networking session that will explore the power of compelling storytelling, led by Alastair Creamer, one of the country's leading figures in creative training. You will discover how to stay authentically rooted in the stories that underpin successful fundraising and use creative tools to develop the confidence to have bolder fundraising conversations.
Attend this event
You can book your space following the link below.
Join us after the training for food and networking at Crate Brewery and Pizzeria, The White building, Unit 7 Queen's Yard, London E9 5EN. We are thankful to the team at Crate for generously supporting the East London Arts Fundraisers network.
For more information about the event or the network contact:
Pauline Etim-Ubah, Partnerships and Development Manager, East London Dance (pauline@eastlondondance.org) and Jill Meredith, Development and Communications Officer, Newham Music (jill.meredith@newham-music.org.uk)
This event has passed
Browse all upcoming events or sign up to receive our monthly email update featuring our latest news and events.