Planning your Performance – free webinars for music teachers!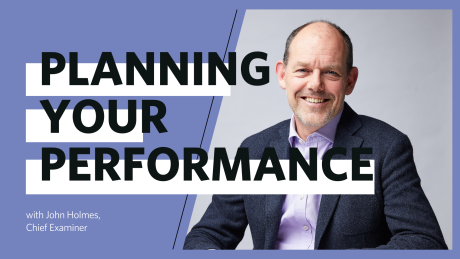 In this interactive session, we will cover:
The essential characteristics of performance
Thoughts and ideas about how to devise an effective programme
Key things to consider when choosing repertoire for a Performance Grade
The order in which pieces are performed, including ideas from three teachers
The marking criteria in greater depth, particularly how the 'Performance as a Whole' is assessed
You will leave with plenty of ideas and practical tips to help you plan an effective programme for a successful musical performance.
Book your free place on one of the following dates: 
Wednesday 16 March: 9am – 10am (GMT)
Thursday 28 April: 4pm – 5pm (BST)
Monday 9 May: 1pm – 2pm (BST)
Tuesday 7 June: 5pm – 6pm (BST)
Thursday 7 July: 9am – 10am (BST)
Monday 8 August: 4pm – 5pm (BST)
Find out more about Performance Grades here.
Leading our session will be Chief Examiner, John Holmes. John leads the ABRSM examining community of around 700 examiners, who deliver over 600,000 music exams in over 80 countries each year, and a department of 20 staff who manage the examining standards, quality and approach of ABRSM assessment. A teacher himself of over 30 years' experience, John is committed to supporting progress in music teaching and learning worldwide, setting the musical and educational direction of ABRSM's professional development offer for music teachers. As such, large focus of John's work has been to devise clear, transparent and helpful criteria for assessment; designed not only to facilitate objective and consistent examining, but also to be a useful tool for both teacher and learner in music lesson and curriculum planning, as well as practical exam preparation.
Attend this event
Webinar places are free but must be booked in advance, and spaces are allocated on a first come first served basis. Book your free place here.
This event has passed
Browse all upcoming events or sign up to receive our monthly email update featuring our latest news and events.