Pedagogy and Assessment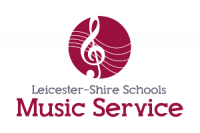 In this session Professor Martin Fautley will outline some of the ways in which assessment in music education has been used in order to try to develop teaching and learning in music education, focussing mainly on the classroom. The ways in which assessment has been used by music teachers, and the ways in which LTs sometime require music teachers to use assessment will be examined, and the close linkages between curriculum and assessment will be discussed and explored.
Course Leader: Professor Martin Fautley
Professor Martin Fautley is director of research in the School of Education and Social Work at Birmingham City University in the UK. He was a classroom music teacher for many years. His main area of research is assessment in music education, but he also investigates understandings of musical learning and progression. He is the author of eight books, including "Assessment in Music Education", published by Oxford University Press, and has written and published over fifty journal articles, book chapters, and academic research papers. He is co-editor of the British Journal of Music Education.
This event has passed
Browse all upcoming events or sign up to receive our monthly email update featuring our latest news and events.