Music Events
Discover music events across the UK to inspire and educate
Network with over 350 delegates, choose from a wide range of breakout sessions, workshops and CPD sessions, and be inspired by Keynote speakers
The RNCM's Conducting Course for Music Educators comprises three workshops linked by an e-learning element will provide a structured opportunity for those working with youth orchestras, bands and ensembles who wish to develop their technical and artistic skills.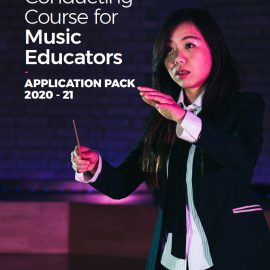 The RNCM is at the forefront of conducting training internationally. Current students and recent graduates of our Junior Fellowship and Masters programmes hold, or have recently completed, assistant conductor positions with the Berliner Philharmoniker, City of Birmingham Symphony Orchestra, English National Opera, Hallé, London Symphony Orchestra, New York Philharmonic, and Minnesota Orchestra. We are delighted to be able to extend the world-class teaching that lies at the heart of these successes to those doing vital work in music education. The emphasis is firmly on practical work and reflects the core belief that underpins all of the College's world-class conducting programmes: conductors learn best by conducting other musicians.
The final workshop will take place at the RNCM. Following a morning preparation session with professional pianists, the afternoon session will be a masterclass with a youth orchestra.
E-LEARNING All conducting sessions will be filmed and distributed online to the participants. In between the workshops, participants will be asked to film their own rehearsals and submit them online. Feedback will then be provided in the form of a voice-over, and returned to the participant for review enabling consolidation of the work done during the workshops. On successful completion of the course, participants will be given an RNCM Certificate of Participation detailing the work undertaken during the course