National Youth Jazz Collective Summer School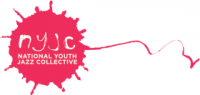 NYJC's Summer School is for England's highly talented 14-18 year old musicians. We welcome players of all styles and traditions who want to extend their improvisation and interactive skills.  We aim to build confidence through playing great tunes, receiving professional guidance and performing a broad range of jazz music.
See the final concert from Summer School 2018 HERE.
To read more about NYJC Summer School 2018 click HERE.
Our Summer School will return to the East Midlands in 2020 – to Repton School in South Derbyshire near the River Trent.
NYJC's annual Summer School audition tour will take place between 21st March – 17th April 2020
NYJC's top flight Summer School will take place between 18th – 22nd August 2020
NYJC's Short Course will take place between 20th – 23rd August 2020