Music teaching for blind children with Amber Sound Touch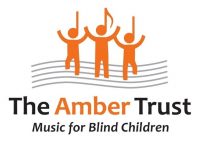 The Amber Trust in partnership with the ISM's sister charity, the ISM Trust is launching a major new online resource for teaching music to blind children: Amber Sound Touch. The online teaching aid comprises a set of 13 engaging videos complemented with a comprehensive written guide, dealing with important topics such as learning to play by ear, guidelines for appropriate touch in teaching technique, notation, improvising, practice and performance. Professor Adam Ockelford from The Amber Trust will give an introduction of this pioneering website and how it can be used by all music teachers. This innovative new resource will enhance equality of opportunity for blind and partially sighted children in their pursuit of music across the UK and beyond.
Attend this event
Amber Sound Touch will be launched on 15 June at 11am with a webinar hosted by the ISM Trust.
To register for this free event visit the ISM website.
This event has passed
Browse all upcoming events or sign up to receive our monthly email update featuring our latest news and events.