Music Teaching CPD Day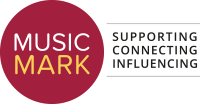 Join Music Mark for the next in our series of online CPD days! We invite member organisations to book this fantastic opportunity to provide peripatetic music tutors with three training sessions focusing on playing by ear, student wellbeing and singing.
The event will be split into three individual webinars across the day consisting of presentations and Q&A time and will discuss the following key topics:
Session One: 10.00 – 11.15am: Playing by Ear – English Folk Dance and Song Society
Session sponsored by English Folk Dance and Song Society
Learn about the joys and benefits of playing by ear in this practical session with folk musicians Sam Partridge (Artistic Director, National Youth Folk Ensemble) and Grace Smith (Music Leader, National Youth Folk Ensemble).
Sam and Grace will share successful teaching methods in learning and playing music by ear and explore why this approach is so valuable for young musicians. They will embody practice in teaching music musically to help young musicians interpret tunes and be creative.
Bring your instrument to join in from home, or listen and take part in the discussion.
The National Youth Folk Ensemble is an English Folk Dance and Song Society programme, funded by Arts Council England.
Session Two: 11.45 – 1.00pm – 'Enjoying Harmony': Wellbeing tools that can be used to support your students – Tamba Roy

Session sponsored by Soundtrap
"Being in harmony with others is very important. Being in harmony with yourself is essential"
Tamba Roy is an author and an inspirational speaker who is passionate about the link between emotional wellbeing and success. During this session Tamba will share practical strategies that aim to help students feel more confident and resilient when facing challenges e.g. when learning to play an instrument, or when performing in public. This relaxed but informative wellbeing event will introduce you to key insights and straightforward tools that can help students to be 'in tune' not only with others, but also with themselves.
Tamba Roy's experience includes, Education Consultant, Headteacher, University Lecturer, Professional Storyteller and Master Practitioner of Neuro-Linguistic Programming. Since 2007 he has travelled the country sharing practical tools to support the emotional wellbeing of children and adults. As a Trustee of Nottingham Music Service, Tamba supports the development of music and creativity throughout the city. His wellbeing books include: 'Success in Schools', 'A Gift for Anansi' and 'Success in Focus'.
Session Three: 2.00 – 3.15pm:  Singing as part of an instrumental lesson – Tools and Techniques – Charles MacDougall
This session will be led by award-winning tenor, choral director and vocal coach Charles MacDougall. In this highly interactive vocal musicianship session, Charles MacDougall will explore non-threatening routes into singing for the nervous student (and teacher), offering tools and techniques to engage reluctant singers, as well as activities to build vocal confidence to facilitate singing as a regular and valuable part of any instrumental lesson or as a route into whole class vocal work.
Charles MacDougall is an award-winning tenor, choral director and vocal coach, known equally for his voice and his transformative work with choirs and singers. Formerly a member of internationally-acclaimed vocal ensemble VOCES8 (2005-12), he now sings for a number of other ensembles. In 2020, he helped devise and deliver both the daily Voices Foundation (VF) Virtual Sing for children on lockdown and the VF Into Choral sessions to encourage children and teachers to engage with high quality repertoire, as well as creating the VF Choral Essentials online training course to support the development of school choir/singing leaders.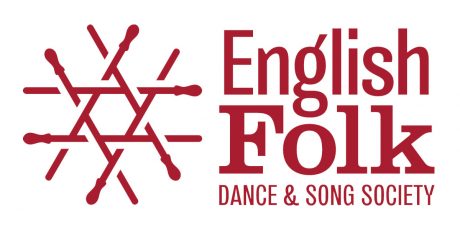 Attend this event
This event will be available to all member organisations for a price of £150 + VAT and to individual members for £25 + VAT.
This organisational ticket price will allow organisations to share these sessions with an unlimited number of colleagues both live and as a listen again feature. Please complete the below booking form to secure places for your staff.
If booking as an individual, please do check with your Music Service prior to payment to ensure an organisation ticket has not already been booked.
This event has passed
Browse all upcoming events or sign up to receive our monthly email update featuring our latest news and events.