Music Partnership North Primary Music Conference 2020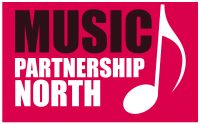 This event is aimed at both school based staff and practitioners working in a primary music setting.
Workshops will be held throughout the day focusing on:
Boom, Snap & Clap! – Children love to clap, tap and stomp. Learn how to use body percussion to teach structure/form, dynamics, timbre, rhythm, articulation, listening and performance skills in the primary classroom.  Presented by Steven Moore, Freelance Percussionist/Workshop Leader
 Effective Assessment in the Primary Music Classroom – An examination of effective methods for assessment in primary, first and middle schools. Presented by Phil Rosier, St Joseph's R C Middle/St Mary's R C First
 Demystifying Deep Dives – Mike Summers (Durham Music Service and HMI) explores the new Ofsted deep dives and how primary music teachers can prepare for this new framework.
 Out of the Ark / online singing resources – Practitioners from Out of the Ark will guide you through the many ways you can link singing into your school, providing resources you can take away and start to creating a singing culture in everything you do.
Attend this event
For more information visit the 'What's On' section of our website: https://music.northumberland.gov.uk
Cost per delegate is £45. To secure a place, please book below.