Music Making Meetings – open to all musicians who face disabling barriers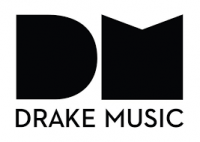 Drake Music are supporting Orchestras Live and Royal Philharmonic Orchestra, to build a programme of work within Essex that supports and cultivates the skills Deaf or Disabled musicians or artists to work as professional music leaders, whilst being positive role models for participants, audiences and the orchestral sector.
Orchestras Live and Royal Philharmonic Orchestra both work extensively within the region and want to make sure their creative workforce reflects the participants and audiences they work with.
Therefore we invite Disabled musicians to attend one of the upcoming 'Music Making Meetings':
Meeting 1
DATE: Tuesday 31st Jan 2017
TIME: 5pm -7.30pm
VENUE: Ideas Hub, Chelmsford
ADDRESS: Hub 1, 1-4 Market Square, High Chelmer, Chelmsford, CM1 1XF
WEBSITE: http://www.ideashubchelmsford.org
Meeting 2
DATE: Wednesday 1st February 2017
TIME: 2pm – 4.30pm or 5.30pm – 8pm
VENUE: Signals Media Arts Centre
ADDRESS: Victoria Chambers, St Runwald Street, Colchester,  CO1 1HF
WEBSITE: http://www.signals.org.uk
The 'Music Making Meetings' will be an opportunity to network, meet other musicians and try out some accessible music technology with Drake Music and is open to Disabled musicians, producers, sound artists, singers and composers.
The meetings aim to create an environment which supports creative experimentation and growth. So we are extending an open invitation to Disabled artists (in the widest musical sense of the word) to come along, get involved and take the floor – share current work, discuss your creative process, join in a jam session and exchange knowledge and ideas.
The meetings will also be a place to find out about future professional development opportunities with the Orchestras and the potential of setting up an Essex based inclusive Orchestra.
The meetings will be hosted by: Tim Steiner, a renowned composer and conductor with a specialty in devised and collaborative performance, James Rose, a Disabled Conductor and Musician who's starting a traineeship with Bournemouth Symphony Orchestra this year and Charles Matthews, an electronic musician, gamelan player, and music technologist.
Attend this event
To register to attend (or If you are unable to attend a meeting but are keen to register your interest for any future meetings) please complete the online registration form.
Plus, let people know you're going on facebook & help spread the word.
If you require any additional support completing the form or have any questions then please do email darylbeeton@drakemusic.org
This event has passed
Browse all upcoming events or sign up to receive our monthly email update featuring our latest news and events.