Music Leadership Summit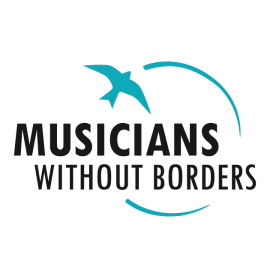 Drawing on 20 years of experience in conflict regions around the world, Musicians Without Borders has developed an approach to using the power of music in communities experiencing the impact of displacement.
We want to increase the impact of music professionals in facilitation and advocacy work with displaced people. The summit predominantly focuses on training practical skills in musical leadership that participants can apply to their own professional context.
If you recognize yourself in the following, this summit is for you:
You've had academic-level music training, or an equivalent of informal training;
You have experience leading music activities;
You currently work with or want to work with displaced people or in an allied field;
You're interested in using music for social change at the grassroots level.
By attending the Music Leadership Summit, you'll learn about:
The challenges and the potential of music and other arts projects in Jordan and Bosnia and Herzegovina, from the perspective of local professionals;
The impact of the Covid-19 crisis on projects that work with forcibly displaced people;
Musicians Without Borders' five working principles – safety, inclusion, equality, creativity, quality – and how to apply them in the context of group work with displaced people;
Considerations for facilitating musical activities in various cultural contexts;
The biological, social, and psychological effects of music on our nervous system and tools for self-care to help monitor your own well-being;
How the principles of peace education and nonviolence can orient music activities towards social change;
Ways that musicians can advocate for the social inclusion of displaced people.
View the session program here.
Dates:
Pre-summit sessions: 20 Sept, 27 Sept, 4 Oct 19.30-21.30 CET
In-person sessions: arrival 5pm 11 Oct / departure 4pm 15 Oct
Attend this event
Apply via the link below.
Cost: EUR 895 (inclusive room and board)
Applications accepted through 1 September 2021.
This event has passed
Browse all upcoming events or sign up to receive our monthly email update featuring our latest news and events.